"Welcome to my page. Here you can find out about me, my books and also delve into the world of independent writing and writers. As a self-published writer I use this space to share ideas, give writing tips and also talk to and promote other great writers who are just starting out. No matter if you're a writer looking for a bit of help, or a reader looking for some great new reads, I think you're in the right place."
---
About Ben

Ben Warden has loved storytelling for as long as he can remember, but he didn't get truly involved in writing until University. Having been one of those annoying 80's kids, who constantly ran around with a home video camera (filming nothing of interest), Ben set off to Canterbury Christ Church University to take a degree in Film, Television and Radio. In his second year he got the opportunity to take a single module in scriptwriting and quickly found his love for writing.

​Looking back, storytelling has always been part of Ben's life. As a kid he would write songs with friends and siblings, making up stories with his Dad and draw with his Mum. Ben's love for storytelling comes from the way stories can bring people together and the particular pull to writing comes from a fascination with problem solving and the challenge that structuring and writing a story presents.

Having spent several years in Canterbury and a brief time in Northamptonshire, Ben is back living and writing in York and has recently graduated from an

MA in Creative Writing

at

York St John University

.

Ben has written for several years, in a number of formats,

'Life Without'

is his first novel. The next is on its way.
---
Powered by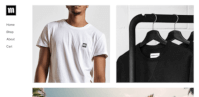 Create your own unique website with customizable templates.