Life Without


STEVEN GOODMAN has everything!
He attends all the most glamorous functions and his multi-million pound Notting Hill flat is full of luxurious spaces, gizmo's and gadgets. However Steve's life is not as perfect as it seems. In his flat, behind a locked door, is everything that reminds him of SOPHIE. Almost one year on from the Valentine's day that ended their marriage, Steve still hasn't managed to get one word from the girl that he used to describe as his butterfly.

In a desperate and immature bid to regain some happiness Steve throws himself, and all his money, at a high risk venture.
Going into business with JULIAN STROKE, a famous but highly strung artist, seems like the perfect solution to the missing excitement in his life. Regrettably Steve soon realises that the instant bond he felt with Julian is due to the fact that Julian's personality is a personification of his own.
His energy, his charisma and his daemons!

As the new venture takes a twist, throwing him back into Sophie's life, Steve finds his relationships, his venture, his sanity and his money pushed to the brink.



I liked the book. Shouted aloud at the main character choices, laughed out loud at his choices and loved the ending. A feel good book!
- Goodreads review, by Soph
---
Serious Flash Fiction Anthology

An anthology of entries from the

Serious Flash Fiction

project; a twitter challenge that asks people to write a story in a just 129 characters. This anthology is a 34 page book with 44 stories ranging from the emotional to the surreal. You can read them as great little stories, a 20minute dip into the wealth of creativity on twitter, or as writing prompts to spark your own stories, short stories or flash fiction. Grab a copy now.
---
Beyond the Walls - Anthology

Take a look at the webpages for the

2013′s inaugural Beyond the Walls anthology

. This publication brings together a collection of new writer's work, all from York St John University graduates in MA Creative Writing and BA (Joint Hons) Creative Writing.

The anthology includes my work and the work of a number of other very talented new writers and sports a great collection of fiction, poetry and creative nonfiction.

I am very proud to be part of this anthology, which is edited and introduced by

Abi Curtis

and

JT Welsch

.
---
Christmas Lites III

This fantastic anthology has been compiled for a number of years with the sole purpose of raising money for the

National Coalition Against Domestic Violence.

The NCADV is an amazing charity that actively fights domestic violence and looks after those affected by it. Twenty-one authors joined in for this edition, including myself. These authors have given their time and their stories for free, as have the editors, formatters, proof-readers and designers involved in the project. Every penny raised goes to the charity and along the way you can read a selection of short stories designed especially for the Christmas Season.

Please go grab a copy from amazon

.

Fantastic project, edited and co-ordinated by

Amy Eye
Powered by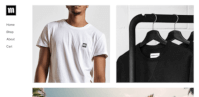 Create your own unique website with customizable templates.